Manila steals show
Saturday, September 10, 2016
By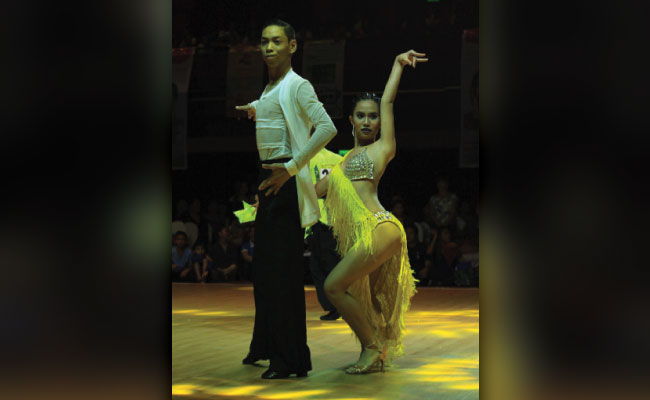 MANILA dance athletes edged out the home team in the morning events of the World DanceSports Federation Open and 9th DanceSports sa Sugbo competition at the Waterfront Cebu City Hotel yesterday.
The National Capital Region athletes won seven gold medals yesterday, while the DanceSports Team Cebu City won five in the competition, which was also participated by 100 couples from all over the country and international dance couples who competed in the WDSF events which were held in the evening.
Tristan John Ducay and Violeta Lim won Team Manila two gold medals in the TS II-3 and the TS II-4 category with Arnie Paler and Benjielyn Dela Cruz bagging the Standard Jr. 5. Roderick Abella and Mio Ishida won the Standard Sr I-3; Zandro Siozan and Josephine Lai won the Sr. I-5; Aldrin Perez and Christina Irish Armstong won the Adult 3 category; and Benny Lao and Jeanfer Salas won the TS II-5 event.
Winning the gold medal for DTCC were Jaydel Fresg Pat and Angel Therese Epe for the Standard Juvenile 3 event; Jim Jocson and Mitchloni Dinauanao in the Standard Juv. 5; Lloyd Simon Asuque and Raylyn Jhea Romeo in teh Stardard Jrs. 3; Marlon Alino and Hanae Mori in the Stardard Sr. II-2; and Crispin Sato Jr. and Yeddah Marie Castanares winning the Standard Youth 3 event.
DanceSports Team Cebu City chairman and the competition lead organizer Edward Hayco described the competition as the world's friendliest.
Aside from the gold medals, Manila dance athletes also bagged seven silvers and six bronzes, while DTCC added four silvers and five bronze medals.
Tagum City won one silver courtesy of Dave Torres and Lois Joy Laude and Davao City got the bronze in the Standard Youth 3 competition.
The event is a competition for a cause and is a culmination of hundreds of child trainees, who were given regular free dancesport workshops and follow-through trainings in Cebu City's 80 barangays including the remote mountainous areas made possible by the untiring and selfless efforts of dance teacher-volunteers.
Published in the Sun.Star Cebu newspaper on September 11, 2016