DanceSport Team Cebu City (DTCC) delivered a stunning performance and achieved international recognition in dancesport by winning an astounding seven gold medals in the 2nd Malaysia World DanceSport Federation Open Dancesport Championship 2023 at the Ideal Convention Centre Shah Alam in Selangor, Malaysia, last August 26 and 27.
Six of the seven gold medals were won by Anselmo Estillore Jr., who partnered with Mary Joy Dumosmog and Eleanor Hayco, the chairwoman of the DTCC. Anselmo and Mary Joy dominated the single dances of samba, paso doble, and jive. They also made it to the semifinals of the WDSF Open Latin category. Meanwhile, Anselmo and Eleanor excelled in the single dances of chacha, rumba, and jive. They also bagged a silver medal in the Grade B Latin category.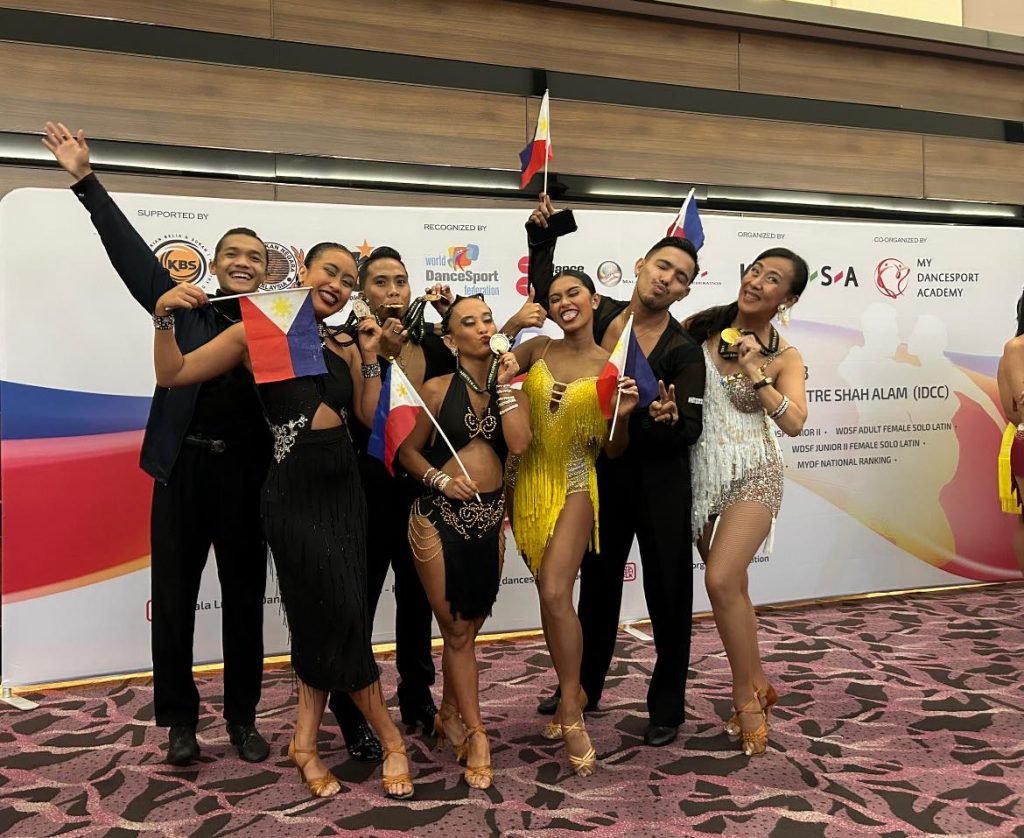 The sweetest real-life couple, Mr. and Mrs. Shardie and Marjorie Abellana, contributed one gold medal and one bronze medal. They clinched the Grade D Latin and secured the bronze medal in the single dance rumba. They also finished fifth in the single dance chacha and Grade B Latin categories.
John Lloyd Leyson and Ouie Selene Rendon were the other bronze medalists for DTCC in Grade B Latin and reached the quarterfinals of the WDSF Open Latin category.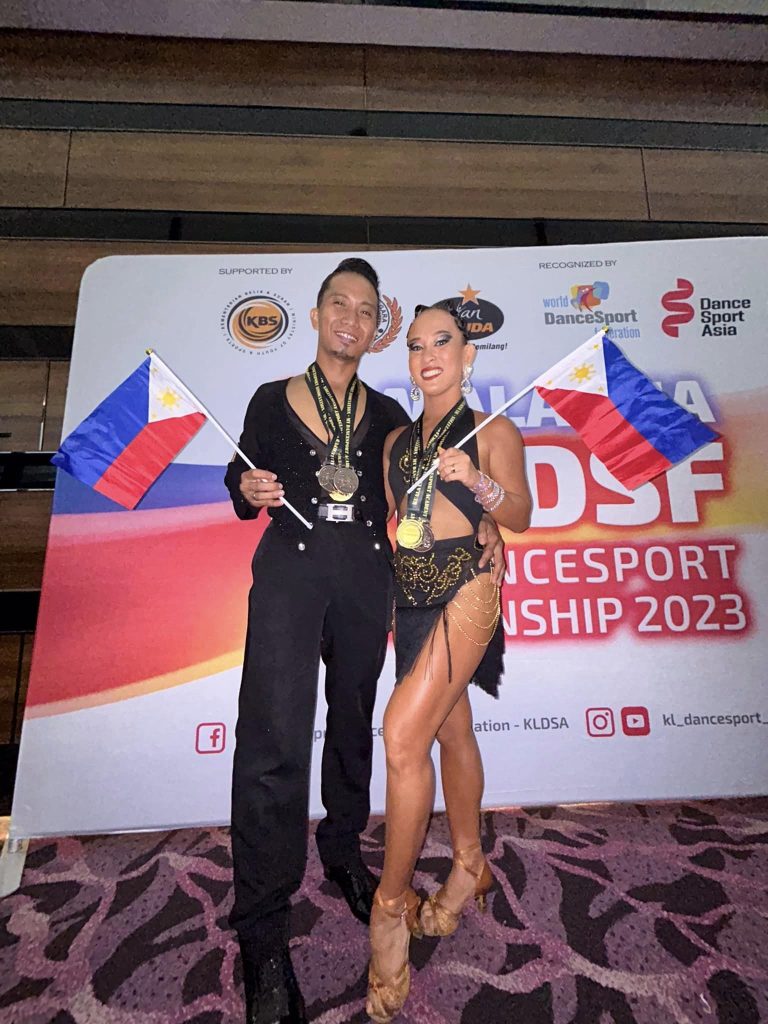 2nd Malaysia WDSF OPEN Dancesport Championship 2023
🥇 – 7 Golds
🥈 – 1 Silver
🥉 – 2 Bronze
August 26, 2023
Gold Medalist
Anselmo Estillore Jr and Mary Joy Dumosmog – Single Dance Samba
Anselmo Estillore Jr and Mary Joy Dumosmog – Single Dance Paso Doble
Anselmo Estillore Jr and Mary Joy Dumosmog – Single Dance Jive
Shardie Abellana and Marjorie Abellana- Grade D Latin
Bronze Medalist
John Lloyd Leyson and Ouie Selene Rendon – Grade B Latin
Shardie Abellana and Marjorie Abellana- Single Dance Rumba
5th Placer
Shardie Abellana and Marjorie Abellana – Single Dance Chacha and Grade B Latin
August 27, 2023
Gold medalist
Anselmo Estillore Jr and Eleanor Hayco – Single Dance Chacha
Anselmo Estillore Jr and Eleanor Hayco – Single Dance Rumba
Estillore Jr and Eleanor Hayco – Single Dance Jive
Silver Medalist
Anselmo Estillore Jr and Eleanor Hayco – Grade B Latin
Finalist
John Lloyd Leyson and Ouie Selene Rendon – Quarter Final Round WDSF OPEN LATIN
Anselmo Estillore Jr and Mary Joy Dumosmog – Semi Final Round WDSF OPEN LATIN